Get Instant Access To The Perfect CRM to Complement Pages
HubSpot Killer: Power Up Your Pages License With Our Built-In CRM - Collect, Nurture & Close Leads From One Single Dashboard
Once You Generate Your Leads, 
You Can Close Them & Make Money
Now that you have Pages, there is one thing you will do every day: generate more leads!
And once you generate more leads, you will want to monetize them! 
Why else would you build a list if not to make money? Right?
But most people don't go the extra mile once they acquire the leads. They sit on them for months without a single text or email, and when the time comes - they complain that the leads are dead.
But I cannot blame you.
If only you had the right tools at a reasonable price, you could FINALLY make it work.
But tools like Hubspot cost HUNDREDS a month. And then you need to pay expensive outsources to manage everything because the tech is just…eurgh!
What if there was a better way?
What if there was a more affordable way?
What if there was an easier way to ensure you nurture and close better leads?
ConvertLead
Powerful CRM, At An Affordable Price
ConvertLead is the most powerful CRM software you will ever see. Some call it Hubspot killer. Here are some of the features you can see inside the app:
Manage all your lead records in one centralized database.
Seamlessly gather your leads from any platform.

3,000+ possible integrations

Auto-assign leads to certain sales people.

Rotate lead assignments.

View communication history.

Get timely email & SMS alerts.
Respond faster and convert more leads
Improve response time with push notifications and response time tracking.
New lead alerts
Receive real-time notifications every time you get a new lead!
E-mail messages
Send email reminders or follow-up with your prospects and customers.
Desktop calls
Connect with your prospects and leads right from your desktop computer.
Blind calls
Instantly connect your leads with your sales team and win more business.
Push notifications
Send automatic notifications to your sales team and push them to call their leads.
2-way text messages
Set more loyal customers and build relationships, not just a one-way conversation.
Create automated outreach flows
Engage in multi-channel campaigns, leverage social platforms and reach your client's audience.
Each call is recorded in the cloud.
Gain helpful insights and improve overall sales performance.
Improve your lead qualification process.

Ensure sales reps are addressing prospect's problems.

Improve proper phone etiquette.

Confirm reps are following company SOPs and call scripts.

Ensure reps are overcoming objections and the fear of hearing "no"
iOS. Android. Web. It just works.
Access your lead anywhere you go with our mobile app. Instantly downloadable and easily manageable from your smart phone
Watch ConvertLead in Action
Here's How ConverLead Stacks Up Against Others…
You Can Now Access Everything From One Dashboard
Unlimited campaigns

Unlimited automations

Unlimited integrations

Unlimited agents

Unlimited reminders

Unlimited leads

Call recording

Push notifications

2-way text messages

Instant new lead alerts

Conditional actions

Blind calls

Lightweight CRM

Analytics

Multi-level accounts

Lead rotator

Integrations (3000+ apps)

Desktop calls

Response time tracking

Mobile App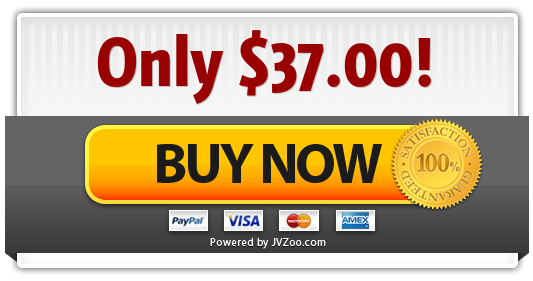 14-Day Money Back Guarantee
If you are not completely satisfied with your purchase within 14 days of buying ConvertLead, we will refund 100% of your money, no questions asked. Just email us and every penny will be refunded to you. Nothing could be more fair than that.
Frequently Asked Questions
Q: Will convertlead work for my company?
A: If you're a small company that's generating leads for itself, you're paying someone else to handle this task for you and it's not working great or you're just about to start a new business that needs new leads and customers every day, then yep, Convertlead is built for someone just like you.
Q: Will I be able to connect my page builder with Convertlead?
A: Convertlead can integrate with pretty much any platform online including Facebook lead ads, webhook, Zapier and more. Seamlessly get leads & data from all of the other tools in your marketing stack, giving you more time to focus on running your business. If you page has a form, it will most probably work with Convertlead. (3000+ possible integrations).
Q: How hard is it to add my company and set up my first campaign?
A: Convertlead makes onboarding a breeze. Just add your company and sales team into our web or mobile app and you're done. Create a new campaign with 1 click of your mouse, assign it a new agent and track their activity in seconds.
Q: Do you really not charge extra to store my call recordings?
A: That's correct, we store all of your call recordings so you can learn from them, use them for training and improve your sales reps performance, at no additional charge.
Q: Is there an extra charge to use the mobile app?
A: No, the mobile app, that is in the iOS and Android marketplaces is free to install and use with your ConvertLead account.
Q: Is there a license for agencies that want to use Convertlead for their clients?
A: Yes. After you have secured your personal license of Convertlead, there is an optional upgrade for agencies. It will allow you to create "Companies" and then create lead campaigns within each company. You can also invite your clients to that company or campaigns.
Q: If I don't like Convertlead, can I get a refund?
A: We'd hate to see you go, but we totally understand that sometimes things just don't work out. If you realize Convertlead isn't the right fit for you we can give you a refund as long as you're within the first 30 days of the date you signed up for your account.
Every effort has been made to accurately represent our product and it's potential. Any claims made of actual earnings or examples of actual results can be verified upon request. The testimonials and examples used are exceptional results, and don't apply to the average purchaser. They are not intended to represent or guarantee that anyone will achieve the same or similar results. Each individual's success depends on his or her background, dedication, desire and motivation. As with any business endeavor, there is an inherent risk of loss of capital and there is no guarantee that you will earn any money.
By making a purchase on this website, you agree to abide by all our policies and will not be misusing our product(s) for any wrongful purposes.