☑ Step 1: Join PAGES Community |  ⬜ Step 2: Select Upgrades  | ⬜ Step 3 Order Complete!
FINAL CHANCE TO SAVE BIG TIME – Get the Best B2B Leads TODAY
Unlock a
Goldmine
of Leads with the
Ultimate
B2B Lead Gen App: Get
10,000
Hot Prospects Powered by Google's API
No need to wait to start earning with PAGES. Start TODAY
Normally You Would Pay
$297
"You are out of business if you don't have a prospect."
Zig Ziglar, Salesman, Author
Don't Go Out Of Business!
Here's What We've Got For You: Not 1 or 2, but FOUR Quality B2B Sources For Your Custom Leads
Google Places
If you've ever used Google Maps and searched for a store or restaurant while traveling you've used Google Places.
Our developers have connected directly with that database so you can access any business that is listed on Google. 
That's a lot. In every niche and city imaginable. If Google lists your town, your niche, then its in our dataset.
Local B2B Database
We have secured access to a powerful database of over 6.5 MILLION local business leads. These are actual local businesses throughout the United States and the United Kingdom.
This dataset differs in that it will also provide you with the emails of the various decision makers in each company. 
Got an H.R. offer, reach out to the head of H.R. at each company. Got something that sales people can benefit from, reach out to the sales manager.
It's time to get in there and start reaching out to the right person to get your businesses growing.
Online B2B Database
There is another high powered data source that we have tapped into that will give you qualified leads in the various online niches. 
Whether you have an offer for an SEO company or a mobile app developer, we have the B2B leads to get you accelerating your business success as soon as today.
You can search for any size business as well. Want just freelancers? Sure thing. Want large corporations? We've got that list for you too.
Page Scraper
This tool can be used on its own by typing in any website into the search box, or uploading your list as a text or CSV file.
You can search up to 1,000 different websites with a single click.
Of you can use it in combination with the other tools to gather even more information about each of the B2B leads you have collected.
Commercial License Included
Yes, you can sell these leads to companies that are looking for leads for the services. You could even sell these leads to leads you generated through this platform
When you get KVLeadz you also get this Exclusive BONUS!
Customer List Builder 
The money is in the list. This is always what successful internet marketers are saying if you want to ask their effective tips. Well, it is indeed true but if you are used to it, you might find it hard to do.
The good news is that this simple 'set and go' system links directly with the popular Paypal payment service, automatically adding your customer details as soon as they pay!
Here's what you're getting:
10,000 UNTAPPED B2B Leads
You choose the niche

You choose the city

You choose the country
Custom Google Places API Interface

Local B2B Dataset

Online B2B Dataset

Comprehensive Page Scraper

Commercial License Included

BONUS:

Customer List Builder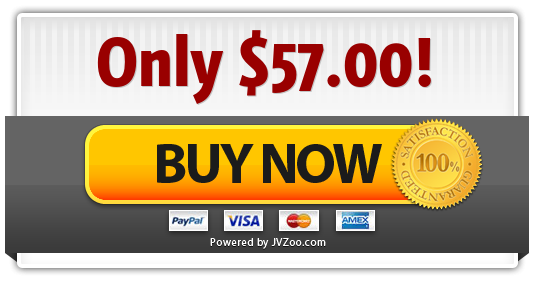 Try PAGES KVLeadz Completely Risk-Free
We are backing PAGES KVLeadz as the most user-friendly, high value lead gen upgrade. This is because we have used it ourselves and have seen the results.
But we want to be 100% fair with you. So, we are going to ONLY ask you to give PAGES KVLeadz a try for 14 days. 
Gather some leads, make some offers, and sell some servicies. You can even make some profits.
And if at any time during this period, you feel that the PAGES KVLeadz doesn't meet your expectations somehow…
… just drop us a message at the Support Desk and get your full refund processed instantly.
P.S. And yes, you get to keep all the money you would have made thus far.
Kick-Start Your Business TODAY!
Use these 10,000 quality B2B leads to build the foundation for a successful business.
Q: Will these leads be unique, untapped leads?
A: YES! All of these leads will fit your particular input. Considering there are thousands of cities and thousands of companies in each city, you can feel pretty secure in the fact that no one else will be reaching out to your leads with KVLeadz.
​
Q: Is this legal under the CAN-SPAM act in the United States?
A: YES! Corporate/B2B emails are fine for you to mail to as long as you are not deceptive and you follow the other CAN-SPAM regulations. Of course we recommend you double check with your attorney if you are still unsure.
​
Q: Is it easy to add these leads to my autoresponder, like Mailvio?
A: YES! Every modern autoresponder, like Mailvio, allows you to upload CSV files. Comma Separated Value files are plain text files formatted in a certain way to make them very easy to import into most applications.
​
Q: Do you have options for me once I use up all 10,000 credits?
A: YES! You'll be able to grab more leads for a very low and competitive price. Which you will be very happy to do after all the success you had with the 10,000 leads you picked up today.
Every effort has been made to accurately represent our product and it's potential. Any claims made of actual earnings or examples of actual results can be verified upon request. The testimonials and examples used are exceptional results, and don't apply to the average purchaser. They are not intended to represent or guarantee that anyone will achieve the same or similar results. Each individual's success depends on his or her background, dedication, desire and motivation. As with any business endeavor, there is an inherent risk of loss of capital and there is no guarantee that you will earn any money.
By making a purchase on this website, you agree to abide by all our policies and will not be misusing our product(s) for any wrongful purposes.